Arena site presents challenges and opportunities
Major grant for making biking safer in South Sacramento
Free online bike registry opens
Give the gift of SABA membership
People
Arena site presents challenges and opportunities
The main focus of our work as advocates is ensuring that public works and private development projects support and safeguard travel by bike.
So the fast-moving project to build a new arena for the Sacramento Kings, at the site of the Downtown Plaza in Sacramento, presents a major opportunity to help improve conditions for bicycling in downtown Sacramento.
The neighborhood around the arena site is notably uncomfortable and inconvenient for bicycling. The unfriendly conditions include heavy, fast, one-way traffic to and from I-5 on I, J and L streets; dead ends on 4th, 6th and K streets; bus and light rail traffic on J, K, L, 7th and 8th streets; narrow travel lanes and hazardous light rail tracks and platforms along K Street; and the general absence of bike lanes. Access between the arena site and Midtown, R Street, Broadway and Land Park is especially poor.
We've been meeting with the Kings ownership and city officials to discuss the need for convenient, safe bike access on all these streets as a way to encourage bicycling and help reduce traffic impacts that are expected to be substantial. We're also advocating for an arena design that includes abundant, high-quality bike parking near main entrances and easily reached from all adjacent streets, another way to make bicycling convenient for more people.
In mid-December the draft environmental impact report for the arena will be issued. That's where we'll learn more about exactly how the arena owners plan to accommodate people who travel by bike.
Major grant for making biking safer in South Sacramento
Starting next month, we begin work on improving bicycling conditions in South Sacramento, thanks to a $20,000 grant from the California Endowment.
We'll be collaborating with WALKSacramento to map biking and walking routes in the neighborhoods in the Stockton-Fruitridge area, part of the California Endowment's Building Healthy Communities initiative in South Sacramento.
The area badly needs more and safer transportation options. Many low-income residents rely on biking and walking as their primary transportation. Yet the intersection of Stockton-Fruitridge has the city's highest rate of car-versus-bike collisions and fast, heavy traffic on both streets makes them major obstacles to reaching essential services by bike or on foot.
The California Endowment grant will also fund our work with WALKSacramento to conduct biking and walking audits along Franklin Blvd. between Sutterville Road and 47th Avenue. Bicycling and walking along Franklin and in adjacent neighborhoods is also significantly complicated by heavy, fast traffic and the lack of bike lanes and crosswalks.
Free online bike registry opens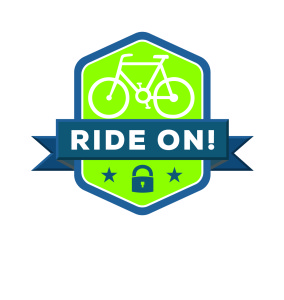 Sacramento County residents can now register their bikes online at no charge. Just in time for Thanksgiving, the Sacramento Police Department has launched Ride On!, a free online bike registry that lets you document your ownership of your bike – crucial information for getting your bike back if it's stolen and later recovered by police.
Contact us at saba@alectestsstuff.com with your feedback about the registry. Meanwhile, visit our website to learn the best practices for protecting your bike.
Give the gift of SABA membership
The gift-giving season is here! Share your support for better bicycling in the Sacramento region by giving a gift membership to Sacramento Area Bicycle Advocates.
As a SABA member, the recipient will receive these great benefits:
- Discounts at local bike shops and other retailers
- $10 off any membership in the Better World Club
- 10% off any carbon offset product from Terra Pass
- Free shipping with any online purchase from Planet Bike
When you purchase a gift membership, we'll send you an acknowledgement letter and a handsome card to give to your friend or loved one. SABA is a 501(c)(3) nonprofit organization, so your purchase is tax deductible. Learn more at our website.
People
SABA's board, staff and volunteers are on the move!
SABA treasurer Maya Wallace recently left the State Auditor's Office to become communications director for ClimatePlan, an Oakland-based nonprofit coalition dedicated to supporting sustainable and equitable communities, preserving iconic landscapes, and significantly reducing greenhouse gas emissions.
SABA board member Ryan Sharpe is the new active transportation program coordinator at the North Natomas Transportation Management Association, the agency that promotes public transit use, bicycling and walking by North Natomas employees and residents. He helps run the Flyer commuter shuttle and BikeDoc maintenance programs, among other duties. Ryan previously spent 15 years as the IT Manager for a small retirement plan administration company.
Charis Hill, SABA's support services coordinator, is blogging for Pedal Love, an initiative to tell personal stories about bicycling launched recently by Women on Bikes California. She also actively raises funds for the Sacramento Arthritis Foundation.
We have an awesome intern, Donny Brower, a sophomore at the Met Sacramento, who spends Tuesdays and Thursdays at our office. He's setting up a bike room for bike commuters in our building and planning bike-related projects for his school, and he also lends a hand with office tasks and valet bike parking. Last year Donny interned at City Bicycle Works in Sacramento.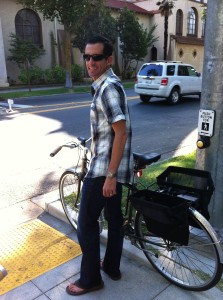 Since last spring SABA volunteer and attorney Ken Petruzzelli helped us update our bylaws and drafted our conflict of interest and gift acceptance policies, and he continues to help us with legal matters. He recently opened his own law practice, where he advises nonprofits, sports teams, and sports organizations. When he lived in Chico, Ken sat on the board of directors for the Chico Country Day Charter School. Then, as a triathlete and cyclist, he founded the Chico Triathlon Club, a nonprofit, and served as the club's first president. He lives with his wife in East Sacramento.