Could the Bait Bike program already in place in downtown Sacramento be a way to prevent bike theft in South Sacramento?
Or is it an effort by the Sacramento Police Department to entrap at-risk youth in a part of the city where many residents -- many of them low-income people of color -- feel ignored by the City of Sacramento and highly mistrustful of law enforcement?
These were some of the questions aired at a community meeting hosted on Feb. 29 in South Sacramento by Councilmembers Larry Carr and Rick Jennings in response to plans to implement a Bait Bike program along Mack Road near Hwy 99. More than 50 residents attended the meeting, which attracted local TV news crews.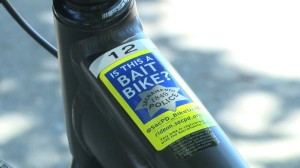 The Sacramento Police Department works with neighborhood businesses associations to use Bait Bikes -- bikes locked in public places and "baited" with special technology that allows them to be tracked if stolen -- to capture bike thieves.
Sac PD deployed Bait Bikes 168 times in several downtown Sacramento neighborhoods in 2015 and captured 60 thieves, 59 of them repeat offenders. Most of those arrested were white males ages 30-49. So far no juveniles have been arrested for stealing a Bait Bike. Councilmembers Carr and Jennings both emphasized the importance of getting repeat offenders off the street.
The discussion at the meeting focused not on the benefits of preventing bike theft -- there was general agreement about the need to prevent theft of all kinds -- but how and why the Bait Bike program was chosen as a priority.
Many residents, including young people, expressed concern about impacts on at-risk youth. Several residents were concerned that juveniles who might be arrested for stealing a Bait Bike could end up in prison. District Attorney representatives explained that youth offenders would face diversion programs, not jail, and also explained why the Bait Bikes program doesn't constitute illegal entrapment (here's why: it's not a form of coercion).
Some residents at the meeting asked why the $1,000 spent on each Bait Bike -- a value that makes the theft a felony, not just a misdemeanor -- couldn't be used for programs and services that benefit youth. One resident questioned whether arresting repeat offenders was actually effective, as nearly all Bait Bike offenders have long arrest records for prior thefts.
Several residents criticized the Sac PD for preparing to implement the program without having talked to residents or asked what they needed or wanted. Afterwards, the pastor of the church that hosted the meeting pointed out that Mack Road doesn't even have bike lanes.
We have our own questions:
- What do we actually know about bike theft in South Sacramento? We already know that very few South Sac destinations have bike racks, which forces people to lock up in places that make their bikes much more vulnerable to theft.
- Are Bait Bikes the best way to prevent bike theft in a neighborhood that has virtually no bike shops and few other places to buy a U-lock?
- What can the Sac PD tell us about whether Bait Bike offenders are being convicted and jailed? Do we know if the rate of bike theft is dropping because of this program?
- Is arresting bike thieves the most valuable way to serve residents in a part of the city with the highest number of serious and fatal bike collisions?
We see an opportunity for the City of Sacramento to look more comprehensively at how it accommodates and serves South Sac residents who travel by bike, and we're already partnering with neighborhood representatives to see what's possible.